Cisco ISE 2.6 is the latest version of the Identity Service Engine. In this tutorial, I will show how to install the Latest patch on Cisco Ise 2.6. If you don't know what is the Cisco ISE and how to install it, Firstly I recommend you to check my previous Post, Install Cisco ISE 2.6 on VCenter 5.5.
Cisco Identity Services Engine (ISE) is a security policy management platform that provides secure access to network resources. Cisco ISE allows enterprises to gather real-time contextual information from networks, users, and devices. An administrator can then use this information to make proactive governance decisions by creating access control policies for the various network elements, including access switches, Cisco Wireless Controllers, Virtual Private Network (VPN) gateways, and data center switches. Cisco ISE acts as the policy manager in the Cisco TrustSec solution and supports TrustSec software-defined segmentation.
I highly recommend taking Configuration and Operational backup before to start the patching procedure. It could save your time and nerves if something will go wrong.
Lets Start. In the first step let's check the current version and Patch Information of the ISE Server from "Server information" menu.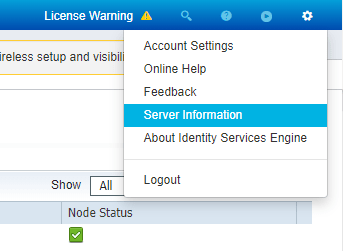 The result should be like this.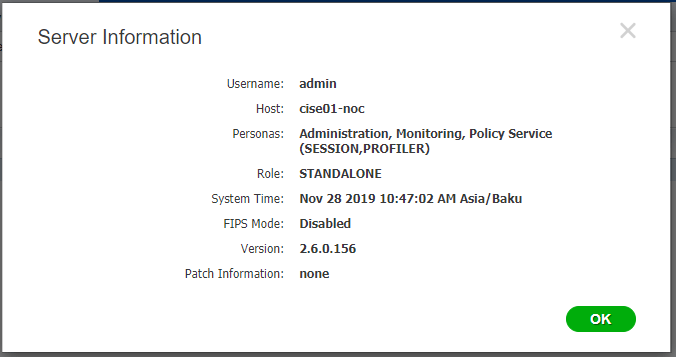 Open https://software.cisco.com/download/home/283801620/type/283802505/release/2.6.0
Install the latest patch for 28.11.2019 it's "ise-patchbundle-2.6.0.156-Patch3-19110111.SPA.x86_64.tar". This Patch released 13-nov-2019.
Next Step
Go to Administration-> Maintance-> Patch Management
Click Install button.
Choose File and click Install

the System will force logout you. After a couple of minutes, you can sign in again. Check fresh installed Patch Information of the ISE Server from "Server information" menu.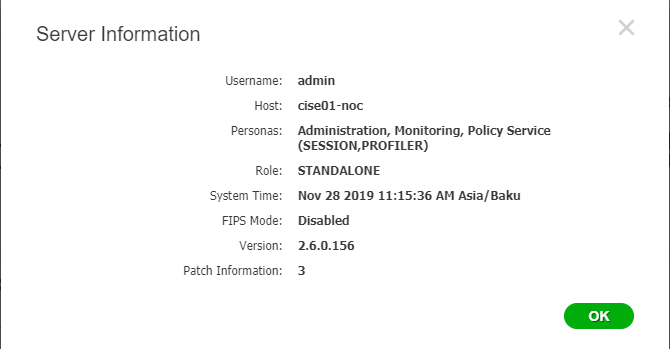 That is all for today. On the next tutorial We will start to configure repositories and schedule backup tasks on Cisco ISE 2.6. See you on my next tutorial.