Google Chrome is one of the most used browser in the world.
Google Chrome is a cross-platform web browser developed by Google. It was first released in 2008 for Microsoft Windows, and was later ported to Linux, macOS, iOS, and Android. The browser is also the main component of Chrome OS, where it serves as the platform for web apps
It takes a lot to scare anyone on Halloween night, but Google Chrome Developers decided to resist it with an urgent Update. Google security Engineers found new 0-day Bug on Google Chrome 78.0.3904.70. If you use Google Chrome Windows, Linux or Mac user this Security Alert for you.
Without revealing technical details of the vulnerability, the Google Chrome security team only says that both issues are use-after-free vulnerabilities, one affecting Chrome's audio component (CVE-2019-13720) while the other resides in the PDFium (CVE-2019-13721) library.
At this moment in time, it is proving hard to find out much specific detail about either of the vulnerabilities concerned, other than the fact that one of the two being fixed by the update is already being exploited in the wild. If you don't want to be victim of the Hackers you have to update your Google Chrome browser till the last version.
How to Update
Chrome users to manually trigger the update process using the "Help | About Google Chrome" menu option.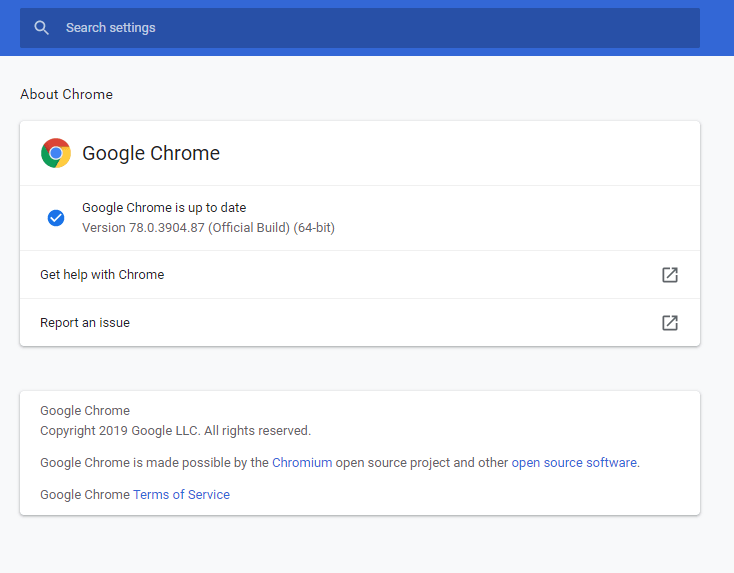 Update your lovely Google Chrome Browser and sleep in Secure!
Please help me correct them if you find any mistakes. For supporting us Share this with your friends.