IP Telephony and Call Center
IP phone systems have entered our lives as an indispensable technological innovation of the modern age. What is an IP phone system? The IP phone system has the same content as its predecessors, but has wider capabilities and working principle. So, analog and digital phone systems, which are currently in decline of use, continue to be replaced by IP telephony systems. IP phone systems are actually considered a general concept.
IP phone systems include:
Normal voice calling
Video visual calling
Call center
and so on.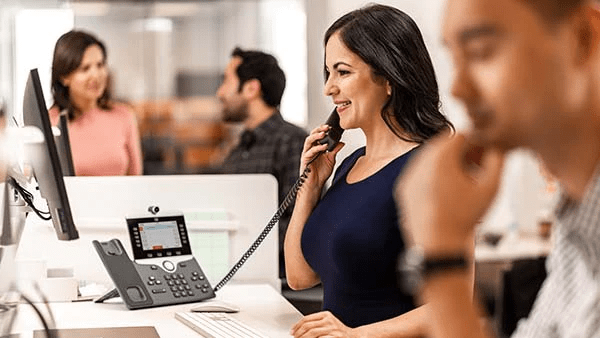 As a company, we provide our customers with the above-mentioned IP phone systems solutions. Owing to our highly professional certified engineers, we make these systems accessible. We are pleased to present to our customers the products of companies such as CISCO, 3CX, Karel, which have put their stamps on this sector around the world.
With IP phone systems, you can bring distances closer, increase sales of institutions with call centers, provide technical support, measure the quality of government appeals, and create a long roadmap for your business.