Today 32% of all web sites in the world use WordPress as a CMS for their Websites. This is 56% of all CMS including Joomla, Drupal Etc.
On 06 decebber 2018 WordPress relased 5.0 version.
As you now WordPress core developers share a love of jazz music, and all major releases are named in honor of jazz musicians we personally admire. This time, 5.0 version is named in honor of Cubanian Jazz musician "Bebo Valdés"
What news in this release?
They did really big upgrades to the editor. New style text editor looks like,

Another new feature is block-based editor give chance to edit all across the web page.
there are a lot of blocks available by default, and more get added by the wp community every single day. In below you can see common blocks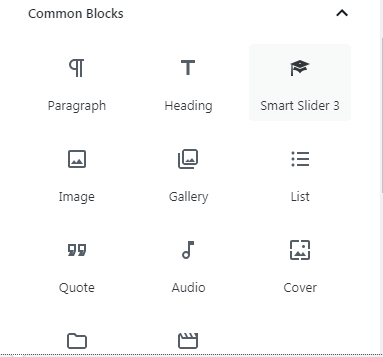 You'll have more flexibility with how content is displayed on your post or other pages. Developers upgraded default themes also. Now Twenty Nineteen, is a new default theme of WordPress 5.0.
System Requirements/Recomendation
PHP version 7.2 or greater.
HTTPS support
in conclusion, We highly recommended to upgrade your WordPress to this version and feel new style of Blogging.